The Formation of the Modern Self
Reason, Happiness and the Passions from
Montaigne to Kant
Charting a genealogy of the modern idea of the self, Felix Ó Murchadha explores the accounts of self-identity expounded by key Early Modern philosophers, Montaigne, Descartes, Pascal, Spinoza, Hume and Kant. The question of the self as we would discuss it today only came to the forefront of philosophical concern with Modernity, beginning with an appeal to the inherited models of the self found in Stoicism, Scepticism, Augustinianism and Pelagianism, before continuing to develop as a subject of philosophical debate.
Exploring this trajectory, The Formation of the Modern Self pursues a number of themes central to the Early Modern development of selfhood, including, amongst others, grace and passion. It examines on the one hand the deep-rooted dependence on the divine and the longing for happiness and salvation and, on the other hand, the distancing from the Stoic ideal of apatheia, as philosophers from Descartes to Spinoza recognised the passions as essential to human agency.
Fundamental to the new question of the self was the relation of faith and reason. Uncovering commonalities and differences amongst Early Modern philosophers, Ó Murchadha traces how the voluntarism of Modernity led to the sceptical approach to the self in Montaigne and Hume and how this sceptical strand, in turn, culminated in Kant's rational faith.
More than a history of the self in philosophy, The Formation of the Modern Self inspires a fresh look at self-identity, uncovering not only how our modern idea of selfhood developed but just how embedded the concept of self is in external considerations: from ethics, to reason, to religion.
review
William Desmond
"This excellent book deals with the very important theme of the genesis and diverse developments of the modern sense of self. It is very helpful in situating the topic in relation to earlier views of freedom and grace to be found in Augustinian and Pelagian orientations. Its treatments of Montaigne, pairs of modern thinkers, Descartes and Pascal, Hume and Spinoza, and then of the singular contribution of Kant, are exemplary. It is full of fresh and vigorous insights."
William Desmond, David Cook Chair in Philosophy, Villanova University, USA; Thomas A.F. Kelly Visiting Chair in Philosophy, Maynooth University, Ireland; and Professor of Philosophy Emeritus, Institute of Philosophy, KU Leuven, Belgium
review
Jennifer Gosetti-Ferencei
"The Formation of the Modern Self retells the story of philosophical Modernity as transforming, through crises of reason, faith and world, the ancient philosophical strivings for truth, goodness and happiness. It offers a strikingly original and rigorous phenomenological examination of the emergence of the modern self as not only an epistemic construct but as invigorated by the ethically-charged task of its own becoming and salvation."
Jennifer Gosetti-Ferencei, Professor and Kurrelmeyer Chair in German and Professor in Philosophy, Johns Hopkins University, USA
review
Peter S. Fosl
Finally, a book that places the Early Modern subject in its context not in terms of what followed it but instead with an eye towards the practical concerns of Early Modern philosophers as they were animated by both religion and Hellenistic philosophy.
Peter S. Fosl, Professor of Philosophy, Transylvania University, USA
The Formation of the Modern Self
book launch
Prof. Philipp Rosemann (Maynooth University) launched "The Formation of the Modern Self" (Bloomsbury 2022) in April.
Prof. Marie Louise Coolahan (School of English and Creative Arts NUI Galway), convened the event.
Philipp gave a wonderful speech, bringing the themes of the book to life in a reflective and challenging manner.
It was a delightful occasion, especially because it was in-person after all the Zoom events as a result of COVID. It was great to be able to sip a glass a wine with colleagues, friends, family and students in the convivial atmosphere of the Moore Institute, NUI Galway.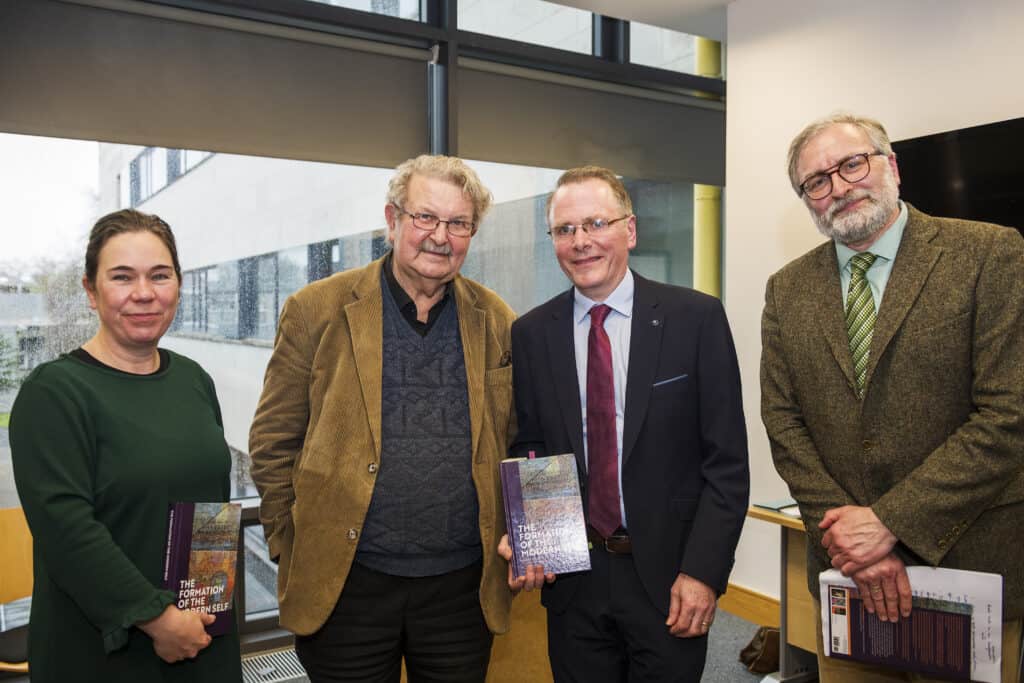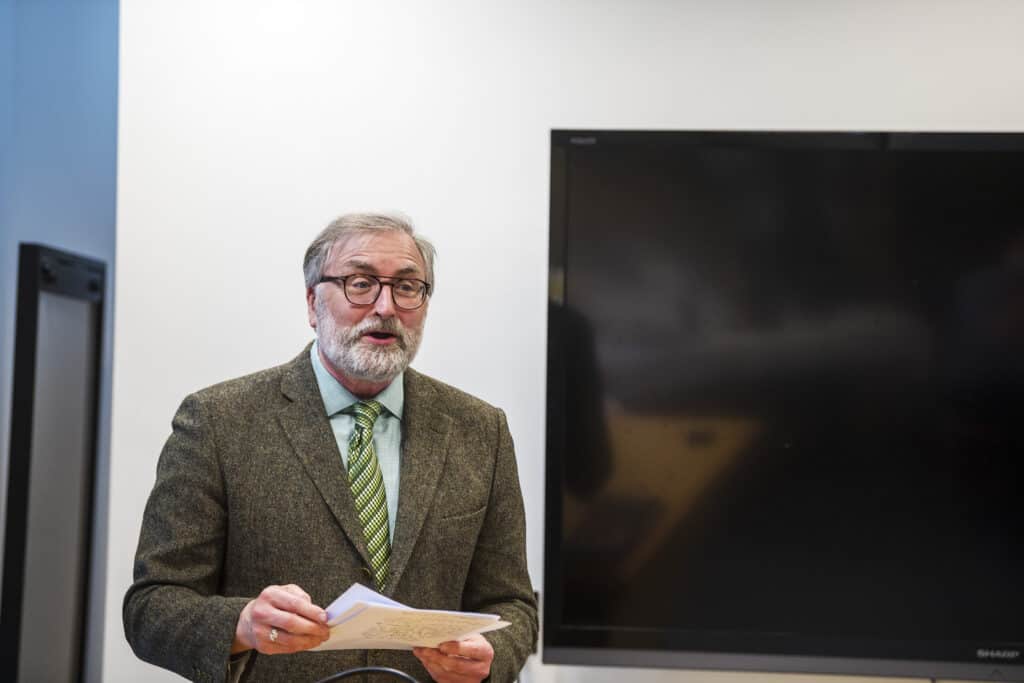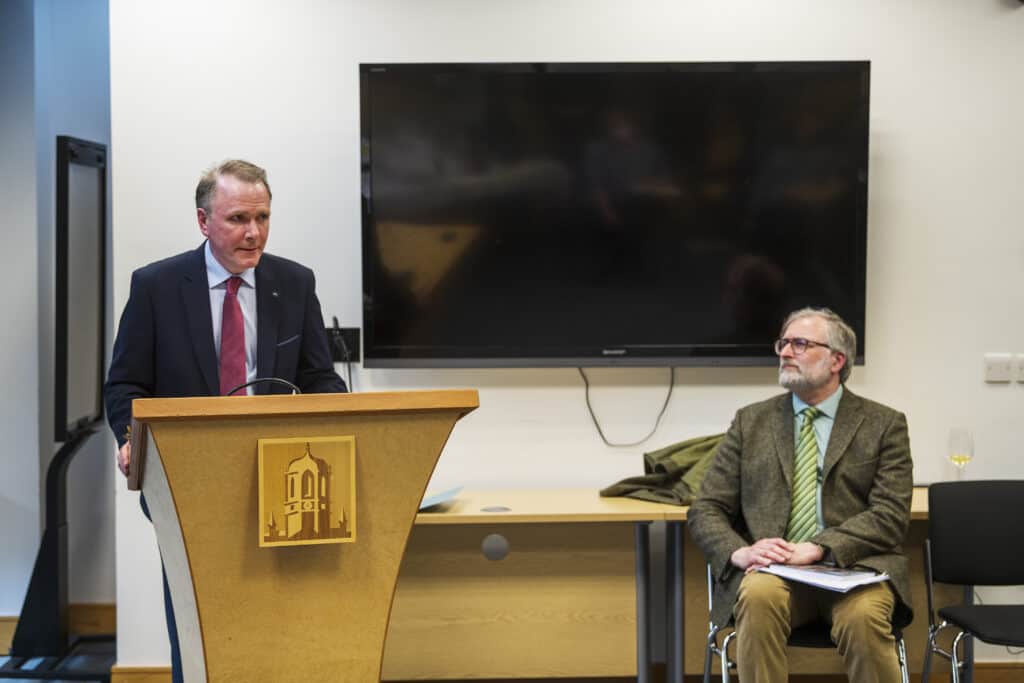 A Phenomenology of Christian Life
Glory and Night
How does Christian philosophy address phenomena in the world? Felix Ó Murchadha believes that seeing, hearing, or otherwise sensing the world through faith requires transcendence or thinking through glory and night (being and meaning). By challenging much of Western metaphysics, Ó Murchadha shows how phenomenology opens new ideas about being, and how philosophers of "the theological turn" have addressed questions of creation, incarnation, resurrection, time, love, and faith. He explores the possibility of a phenomenology of Christian life and argues against any simple separation of philosophy and theology or reason and faith.
review
Modern Theology
The book is engaging, well-written and, from this reviewer's point of view, generally convincing. It constitutes an impressive and original contribution to both the philosophy of religion and has very much to offer to those interested in phenomenology and phenomenological analysis.
review
International Journal for Philosophy of Religion
A Phenomenology of Christian Life is remarkable, not only due to its wide scope, but primarily due to its originality. . . . The question of the relation between philosophy and theology is far from new, but Ó Murchadha has raised it again in an extraordinary powerful and thought-provoking way.
review
American Catholic Philosophical Quarterly
[T]he primary significance of this book is twofold: first, Ó Murchadha's attention to the phenomenological import of creation offers a very fruitful starting point for future discussion, as this doctrine has been underemphasized by recent phenomenologists of religion. Second, the praxis of this book lives up to its aims: not only does it present us with relevant insights, but it also offers us a vivid and accessible model of how to think phenomenologically about the Christian life.
review
Notre Dame Philosophical Reviews
This book should be read by anyone interested in the so-called 'theological turn' in recent phenomenology, it constitutes far more than a work of commentary or exegesis; instead, the book stands as a substantial and important contribution in itself. In so many respects, it is a singular achievement that should be regarded as a primary rather than secondary source. [B]rilliant, generous and engaging.
review
Philosophical Quarterly
As an explication of how Christian belief can transform the meaning of the world . . . this book shows its greatest worth. Here it does as compelling a job as any in bringing out the novelty of Christianity before it became overly familiar and overwritten.
The Time of Revolution
Kairos and Chronos in Heidegger
This book presents Heidegger as a thinker of revolution. Understanding revolution as an occurrence whereby the previously unforeseeable comes to appear as inevitable, the temporal character of such an event is explored through Heidegger's discussion of temporality and historicity. Beginning with his magnum opus, Being and Time, Heidegger is shown to have undertaken a radical rethinking of time in terms of human action, understood as involving both doing and making and as implicated in an interplay of the opportune moment (kairos) and temporal continuity (chronos). Developing this theme through his key writings of the early 1930s, the book shows how Heidegger's analyses of truth and freedom led to an increasingly dialectical account of time and action culminating in his phenomenology of the – artistic and political – 'work'. A context is thus given for Heidegger's political engagement in 1933. While diagnosing the moral failure of this engagement, the book defends Heidegger's account of the time of human action and shows it to foreshadow his later thought of a 'new beginning'.
review
Notre Dame Philosophical Reviews
Ó Murchadha believes that "to think revolution is to think the possibility of radical, abrupt, sudden and transforming change, or rather to think such change as possibility" (157). For the most part Heidegger's thought, he argues, not only fits these parameters but also enables us to formulate them. Throughout his work on fundamental ontology, the history of being, and the essence of truth in relation to artistic and political work, one "constant motif" in Heidegger's thinking is "that of transformation, of the sudden and free emergence of a new order of entities, of origins and abrupt beginnings" (158). Charting this preoccupation is a task that requires the kind of dense textual accounting that pairs close exegesis with critical commentary. Readers will need stamina, and Ó Murchadha's style sometimes displays the taxing habit of running numerous Heideggerian currencies together in the economy of a single paragraph. But such challenges are a testament, ultimately, to the high quality of workmanship in a project rare for its ability to think from, with, and even against Heidegger in the interest of a theme few scholars dare to distil.
review
International Journal of Philosophical Studies
Ó Murchadha's sophisticated and creative attempts to examine the complex question of the relationship between kairological and chronological time are masterful and compelling.
other books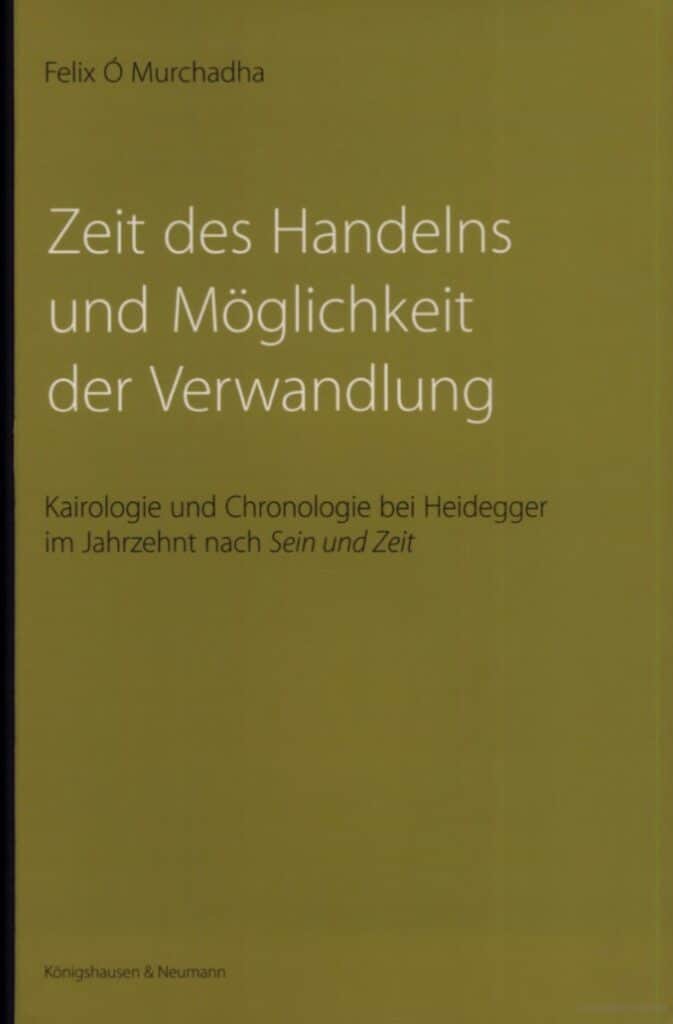 ZEIT DES HANDELNS UND MÖGLICHKEIT DER VERWANDLUNG: KAIROLOGIE UND CHRONOLOGIE BEI HEIDEGGER IM JAHRZEHNT NACH 'SEIN UND ZEIT'.
Würzburg: Königshausen und Neumann, 1999, 250pp.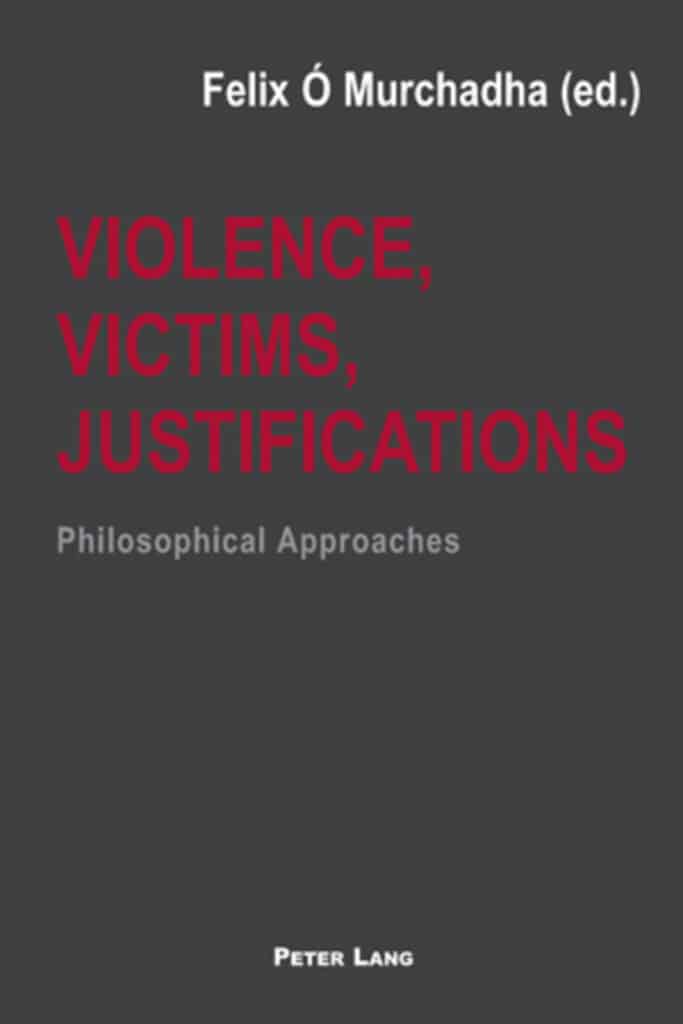 Violence, Victims, Justifications. Philosophical Approaches.
London: Peter Lang, 2006, 251 pp.
View sample.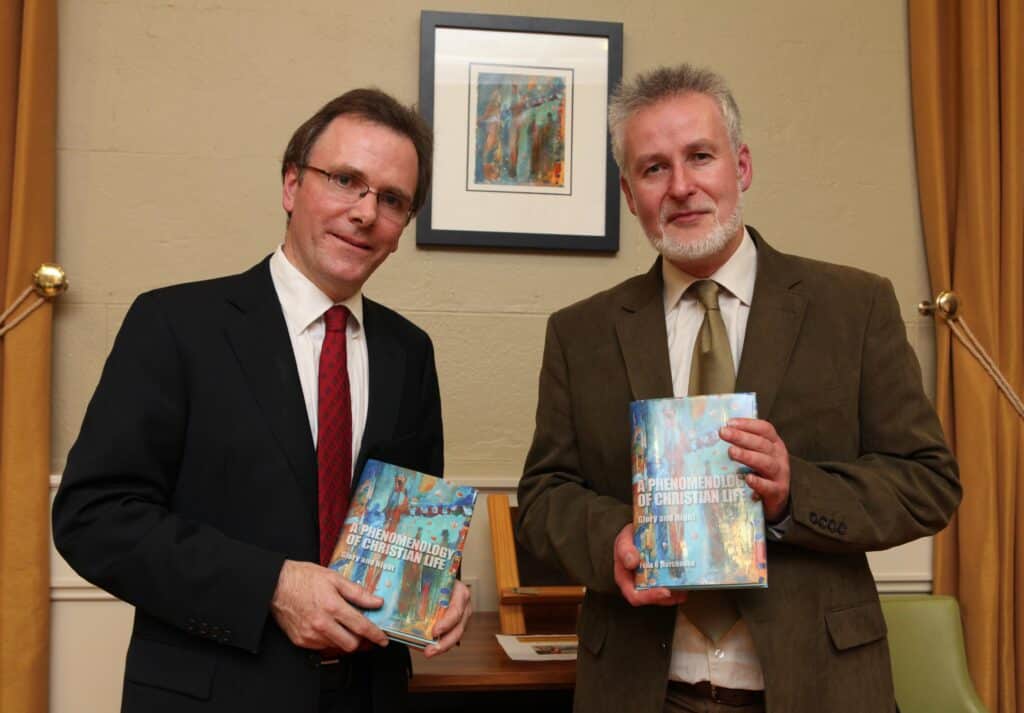 about the author
Felix Ó Murchadha
Professor of Philosophy at the National University of Ireland, Galway, Ireland, and President of the Irish Philosophical Society. I specialize in Phenomenology and themes of Religion, Time, Violence and the Self. A former Fulbright Scholar, my PhD is from Wuppertal, Germany.